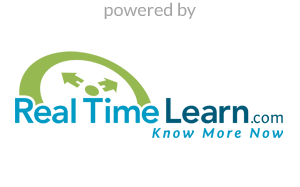 Proven Success

Pass the first time. Our course targets the problem topics that have historically tripped students up on the state section of the NC Real Estate Licensing Exam. We focus on what matters most to pass the exam.

A Time & Place of YOUR Choosing

Sitting in a classroom all day is tedious and it can be difficult to absorb a great deal of information all at one sitting. With our online video course, watch 15 minutes at a time or an hour at a time, it is completely at YOUR control.
Taught by Tom Mangum

One of the industry's most respected instructors and co-author of North Carolina Real Estate: Principles & Practices, a NC Real Estate Commission approved textbook for the NC Broker Pre-licensing course.

Perfect for Out-of-State Agents

No travel and hotel expenses. Take the course from the comfort of your home or office. Tom Mangum has over 30-years of experience teaching this material and highlights the differences in license law and commission rule between NC and other states. This knowledge is key for out of state agents that may get tripped up on questions where NC law differs from their home state.
Boot Camp | NC Real Estate Licensing Exam: State Section
Get in great shape to pass the 40-question state section of the NC Real Estate Licensing Exam with our strategic video-based boot camp course.
Over 12 hours of video-based training.
Course covers problem topics and directly follows the content outline of the state section of the NC real estate licensing exam.  Tom targets the most important topics and the areas where students get tripped up.
Comprehensive quizzes with a question pool of over 500 questions.
Two Practice Exams that follow the same format as the state exam.  After taking each exam online, you'll watch a video review by Tom Mangum with rationale for every question as well as testing-taking tips and techniques.
Thirty days of unlimited access.
After clicking the REGISTER NOW button below, you will then need to click NEW ACCOUNT if you don't already have an account with Real Time Learn.  Once your account has been created, you may purchase and begin your course!  Students currently enrolled in a course may click here to return to your course.
NC Exam Boot Camp: State Section
$197
30 days of unlimited access
Register Now
NC Real Estate Licensing Exam Prep: State Section.