The new face of online real estate education.
For the first time in the world of online real estate education, the quality of the instruction is equal to the convenience of the technology.
Real Time Learn breaks new ground by bringing the best of the classroom to the online environment, offering a variety of courses that combine dynamic video content with practical information specific to real estate in the Carolinas. We offer a new alternative to traditional text-based online education. Now you have a real choice – and a trusted source for knowledge and guidance to make your time online as valuable as it can be.
Steve Connell – Owner/Founder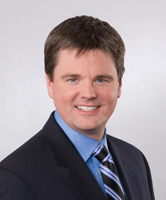 Steve is uniquely qualified to lead Real Time Learn. Among his extensive management, operations and marketing experience, he has specialized in real estate for the last 10 years.  Earlier in his career, Steve served as Director of Information Technology Services for the Charlotte Area Health Education Center, a division of Carolinas Healthcare System, one of the largest employers in North Carolina. Steve next focused on web strategy and internet marketing as Executive Vice President of both Axiom Creative Group and Corporate Creative, two award-winning, full-service advertising and marketing firms with a roster of regional and national clients and industry leaders. Steve is a graduate of the University of North Carolina – Chapel Hill with a Master of Science in Biomedical Engineering and a Bachelor of Science in Applied Science with a concentration in Computer Science.
Mel Black, JD – Instructor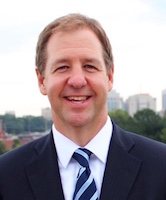 Mel's work focuses on representing real estate brokers and appraisers before the North Carolina Real Estate Commission and the North Carolina Appraisal Board. Mel began in the private practice of law in 2003. Prior to his private practice, he served more than 11 years as an Officer with the N.C. Real Estate Commission and as the Director of the N.C. Appraisal Board. In addition to helping individuals with complaints and licensing issues, Mel is retained by companies, individuals, and users of brokerage and appraisal services to advise on compliance matters and to answer questions on daily practice. Mel is licensed as a real estate broker and certified as a real estate appraiser. He is currently an elected member of the N.C. Bar Association's Administrative Law Section Council and is Past Chair of the Occupational Licensing Committee. Mel also writes and teaches real estate and appraisal courses as a Commission-approved Update Course instructor and an AQB-Approved USPAP Instructor. In 2016, Mel was awarded the Larry A. Outlaw Excellence in Education Award from the NC Real Estate Commission and was named Educator of the Year by the NC Real Estate Educators Association in recognition of his leadership in real estate education and course development.
Cindy Chandler, CCIM, CRE, DREI – Instructor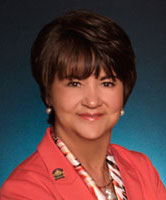 Cindy Chandler has her own consulting and training company, The Chandler Group, and has worked for numerous organizations in the areas of investment real estate, syndication, strategic planning, management, and marketing. She was previously a commercial developer and syndicator.  Cindy has served as an expert witness in several real estate litigation matters and has been in real estate for 40 years.   She is the author of 3 editions of  "The Insider's Guide to Commercial Real Estate" published by Dearborn/Kaplan Publishing and has authored numerous continuing educations courses taught throughout the southeast.    In July 2011 she was appointed to the North Carolina Real Estate Commission and is currently the Chair.   She has been a NC and SC Real Estate Commission approved instructor for over 25 years. She specializes in teaching commercial real estate continuing education classes and has been doing so for 25 years.
Jo Mangum – Instructor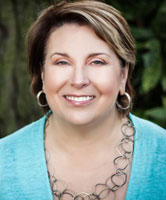 Jo began her career as a real estate salesperson in Raleigh, North Carolina. As she developed her skills and became more successful, her peers became curious about Jo's strategies and asked her for help with their businesses. Jo holds a Master's Degree in Organizational Psychology and the prestigious International Coaching Federation designation of PCC. She has also distinguished herself as a salesperson by earning her CRS, GRI, CNS, ABR, SLS and SPS designations, was inducted into Coldwell Banker's International President's Association, and has participated in over 500 transactions.
Julia Iden – Instructor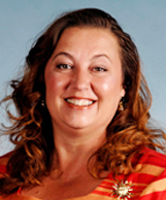 Julia started working in the mortgage industry in 1987. Her career has mainly revolved around defaulted mortgages and helping limit the losses caused by default. She held positions as a claims auditor, loss mitigation negotiator, and corporate default manager for GE Mortgage Insurance Company. Prior to starting Advance Mortgage Education, Julia worked as the loss mitigation consultant for Federal Home Loan Mortgage Corporation, one of the largest mortgage investors in the country. She spent 3 years on-site in Washington Mutual's loss mitigation department managing the Freddie Mac delinquent portfolio.
Mission
Our mission is to make the quality of online instruction equal to the convenience of the technology. Real Time Learn will bring the best the of the classroom to the online environment, offering a variety of real estate courses that combine dynamic video content with practical knowledge specific to real estate in the Carolinas. We will be a trusted source for knowledge and guidance to make our student's time online as valuable as it can be.