The new face of online real estate education.
For the first time in the world of online real estate education, the quality of the instruction is equal to the convenience of the technology.
Real Time Learn breaks new ground by bringing the best of the classroom to the online environment, offering a variety of courses that combine dynamic video content with practical information specific to real estate in the Carolinas. We offer a new alternative to traditional text-based online education. Now you have a real choice – and a trusted source for knowledge and guidance to make your time online as valuable as it can be.
Steve Connell - Owner/Founder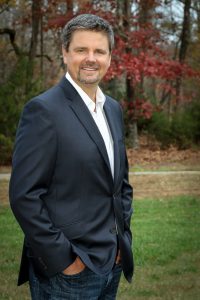 Steve is uniquely qualified to lead Real Time Learn. Among his extensive management, operations and marketing experience, he has specialized in real estate for the last 10 years.  Earlier in his career, Steve served as Director of Information Technology Services for the Charlotte Area Health Education Center, a division of Carolinas Healthcare System, one of the largest employers in North Carolina. Steve next focused on web strategy and internet marketing as Executive Vice President of both Axiom Creative Group and Corporate Creative, two award-winning, full-service advertising and marketing firms with a roster of regional and national clients and industry leaders. Steve is a graduate of the University of North Carolina - Chapel Hill with a Master of Science in Biomedical Engineering and a Bachelor of Science in Applied Science with a concentration in Computer Science.
Cindy Chandler, CCIM, CRE, DREI - Instructor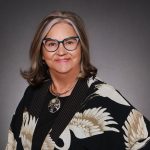 Cindy Chandler has her own consulting and training company, The Chandler Group, and has worked for numerous organizations in the areas of investment real estate, syndication, strategic planning, management, and marketing. She was previously a commercial developer and syndicator.  Cindy has served as an expert witness in several real estate litigation matters and has been in real estate for 40 years.   She is the author of 3 editions of  "The Insider's Guide to Commercial Real Estate" published by Dearborn/Kaplan Publishing and has authored numerous continuing educations courses taught throughout the southeast.    In July 2011 she was appointed to the North Carolina Real Estate Commission and is currently the Chair.   She has been a NC and SC Real Estate Commission approved instructor for over 25 years. She specializes in teaching commercial real estate continuing education classes and has been doing so for 25 years.
Jo Mangum - Instructor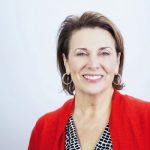 Jo began her career as a real estate salesperson in Raleigh, North Carolina. As she developed her skills and became more successful, her peers became curious about Jo's strategies and asked her for help with their businesses. Jo holds a Master's Degree in Organizational Psychology and the prestigious International Coaching Federation designation of PCC. She has also distinguished herself as a salesperson by earning her CRS, GRI, CNS, ABR, SLS and SPS designations, was inducted into Coldwell Banker's International President's Association, and has participated in over 500 transactions.
Julia Iden - Instructor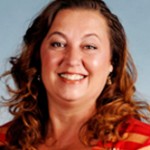 Julia started working in the mortgage industry in 1987. Her career has mainly revolved around defaulted mortgages and helping limit the losses caused by default. She held positions as a claims auditor, loss mitigation negotiator, and corporate default manager for GE Mortgage Insurance Company. Prior to starting Advance Mortgage Education, Julia worked as the loss mitigation consultant for Federal Home Loan Mortgage Corporation, one of the largest mortgage investors in the country. She spent 3 years on-site in Washington Mutual's loss mitigation department managing the Freddie Mac delinquent portfolio.
Seth Chauncey  -  Instructor

Seth has lived in the Triangle area of North Carolina for almost 30 years. As a full-time real estate broker he brings extensive knowledge with experience in all facets of residential real estate. In his career he has done general brokerage, managed firms, led new construction sales teams, recruited and trained new agents, and handled coaching/technology training. With a natural love for educating others, becoming a real estate instructor was an obvious choice.
Prior to real estate Seth attended a local culinary school, which led to a career as a manager and chef in the hospitality industry. He truly has a passion for working with people and building relationships. In his free time he loves to cook, travel and spend time with his wife, and three young sons. Seth says, "A career in real estate is such a fun adventure. I look forward to meeting you and furthering your education."
Kandyce Ellis, DREI - Instructor

Kandyce is a seasoned real estate instructor and business therapist who has helped real estate licensees in North Carolina and across the country, start and strengthen their real estate careers. Kandyce understands that her students and clients need individualized strategies for every situation - from teaching a pre-licensing class, establishing agent growth, or facilitating a continuing education program.
Kandyce has worked in multiple roles during the past two decades. But currently she is focused on creating educational experiences that can help real estate professionals  find the path toward business fulfillment.  Having achieved multiple certifications and designations, she is most proud of achieving her DREI (Distinguished Real Estate Instructor) and the CDEI (Certified Distance Education Instructor). Kandyce proudly holds her degree in Communication Studies  from The University of North Carolina at Chapel Hill.
When she is not educating licensees, Kandyce can be found continuing to learn about any topics that catch her attention. She is a licensed NC Auctioneer, a former belly dancer, and a current lover of any type of tech toy she can get her hands on.