Is this you?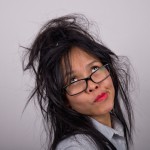 •I show houses all weekend…
•I work until 11pm each night trying to catch up on paperwork…
•My family is complaining because they don't understand I'm working hard for them!
•And…I'm worried about the coming year. There's so much uncertainty and depending on who you listen to, we will either experience great prosperity or total disaster….
•BUT currently, the market is good so I'm going to take full advantage of it even if it runs me into the ground!
These are the kind of things we hear from exhausted and frustrated real estate agents all the time! Can we please give you some advice?
First step….take a breath, hold still, slow down. Now pay attention…
To have the business you dreamed of when you started…a business that you control, a business that's stable in all markets, and a business that provides you a great lifestyle, requires you to downshift to build momentum. To build momentum, you need a strategic business plan.
Good news – we have two resources to help you right now!
1 – We're hosting a one-time only live training webinar:
"Build a Real Estate Business Plan that Won't Fail"
at 2pm this Wednesday, January 11, 2017. If you've not signed up yet, click here to claim your spot!
2 – Download this awesome free resource: Get Out of Chaos worksheet.